Driving Wheelsets
The all new driving wheelsets for 'The Unknown Warrior' were completed during 2013, after being assembled at the Buckfastleigh Workshops of South Devon Railway Engineering.

The wheelsets were taken to Tyseley Loco Works on 3rd July 2013, where the axle boxes were due to be fitted. However, delays with the bearings and underkeeps prevented this. The wheelsets were painted by LMS-Patriot Project volunteers while at Tyseley and were then transported to Llangollen where they were temporarily fitted to 'The Unknown Warrior' to enable the rolling chassis to be displayed at The National Memorial Arboretum and the Warley NEC National Model Railway Exhibition during November 2013.

After the Warley Exhibition, the rolling chassis was taken to Tyseley Loco Works and the frames were lifted off the 6'9" driving wheels to enable the axleboxes to be fitted. This is expected to take place during February 2014.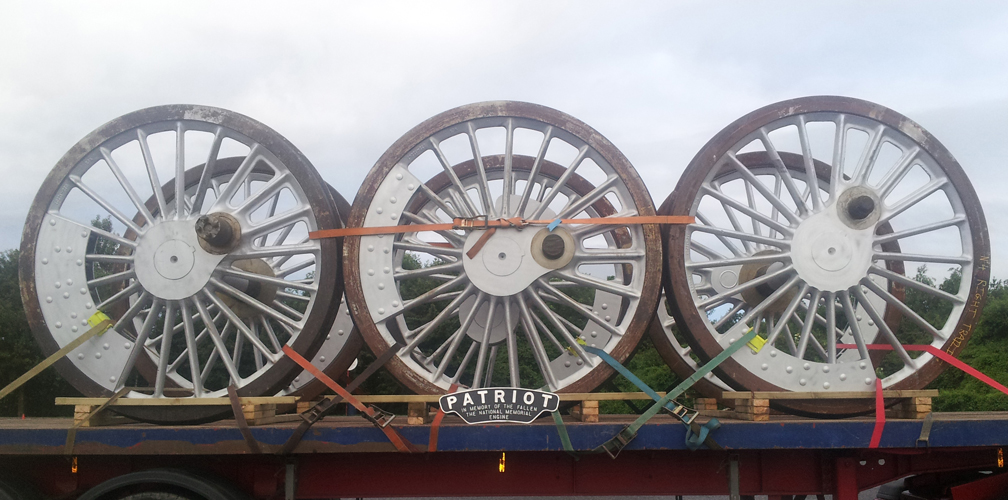 The completed driving wheelsets are seen on 3rd July 2013. Photo by Andrew Laws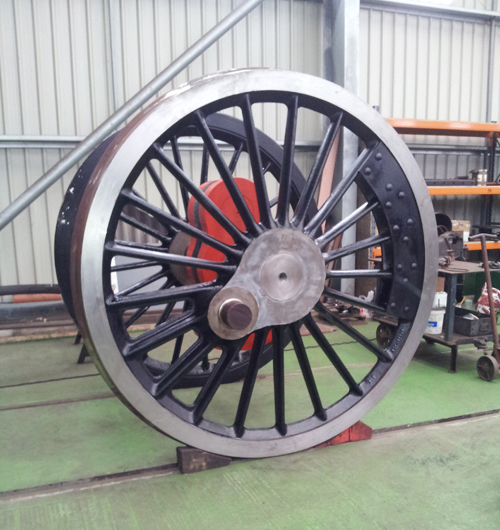 Painted driving wheelset at Tyseley Loco Works on 1st November 2013. Photo by Andrew Laws