Boiler
A brand new parallel G9 ½"S boiler to the original Derby design will be made for 'The Unknown Warrior'. This is the type originally carried by the LMS Patriot class when new and was a development of the Claugton boiler which became known as the enlarged Claughton boiler.
18 Patriots were later rebuilt with a Stanier 2A taper boiler and other modifications. However, the LMS Patriot Project will build 'The Unknown Warrior' with the original parallel design, as shown below.
The LMS-Patriot Project intends to build a traditional boiler with copper firebox and screwed stays. At the 2010 LMS-Patriot Company AGM, it was announced that LNWR Heritage Ltd. (based at Crewe Heritage Centre) had been chosen as the preferred builder for the new boiler.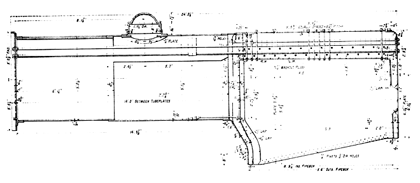 See also: Boiler Appeal Launch at Crewe